A couple of weeks ago I was in London to see The Ruling Class at the Trafalgar Transformed. Amazing performance. I loved every bit of it.
As I am a huge fan of James, after the show I went to the backstage entrance door, I stood in a very British line and I waited for him to come out. He does it almost every night. He goes through the line, takes pictures with fans, signs everything they ask him to sign, chats a little. Such a kind person!
Then my turn came. I told him he was superb in the play and that I saw him two years ago in Macbeth and that I thought I've seen it all but no. He surprises us every time. (Did I tell you I am a HUGE fan?).
Then I had my ticket signed, my picture taken and then I went with my little prepared speech:
– May I ask you something? I write about pasta, I have a pasta blog and a book…
– Oh really?
– Yes! May I ask you, and publish, which is your favorite pasta dish?
– mmm… let me think. Yes, definetly Linguine with scampi…
– Great thanks! I will publish the recipe for you!
As he is ever reading it… but hey! You can never know!
Ingredients for 2 people
200 g linguine
10 scampi
2 peeled garlic cloves
4 tablespoons of crushed tomato
1 glass of white wine
fresh parsley, roughly chopped
extra virgin olive oil
salt
chili pepper (just a bit if you like a little spicy)
Preparation
Reserve one whole scampi per person and peel the rest.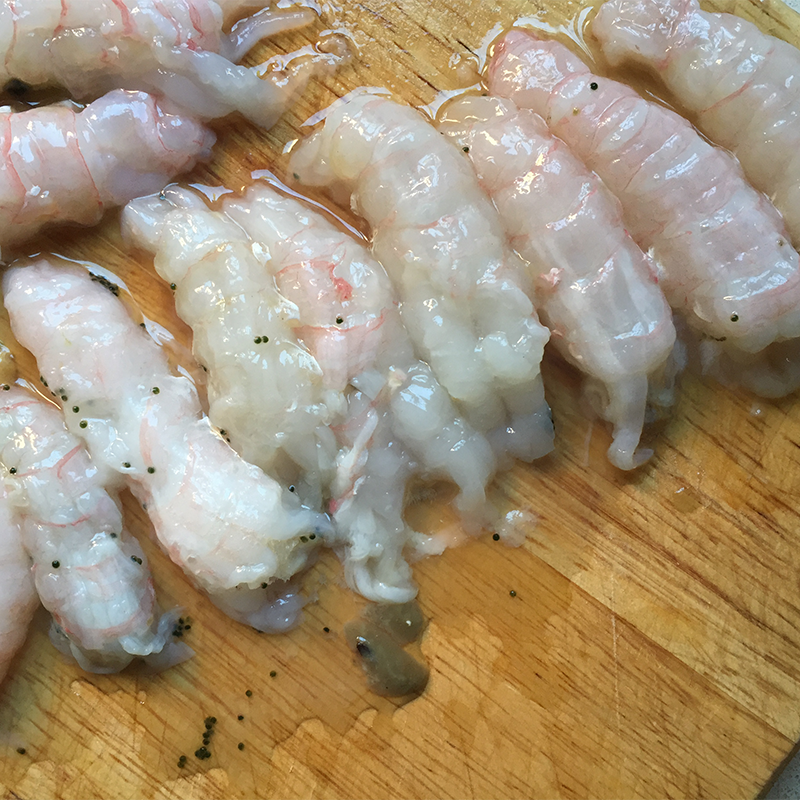 In a saucepan heat a drizzle of oil with a peeled garlic and a pinch of chili pepper, add the heads and shells of the scampi. When they begin to color, add the wine and let it evaporate. Add 200 ml of water and cook for another 5 minutes, crushing the shells a little.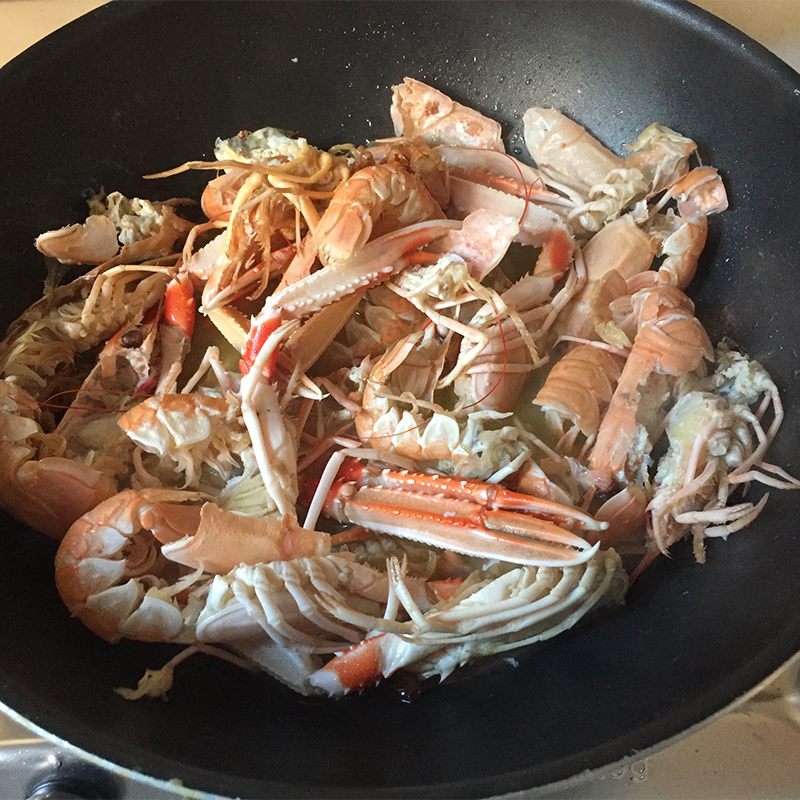 Filter the sauce and set aside.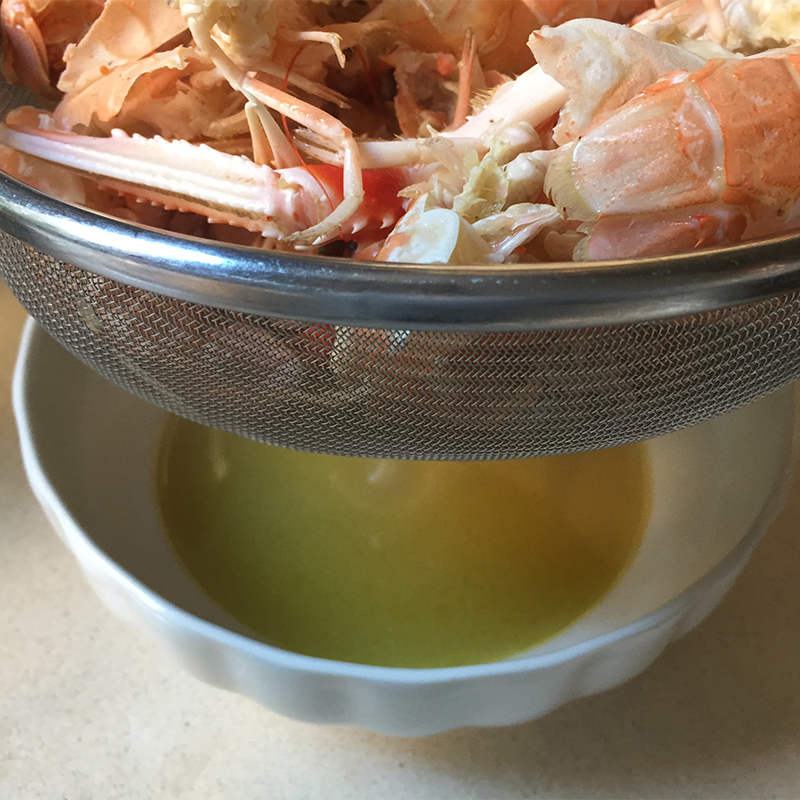 In a wide saucepan heat another generous drizzle of oil, cook the whole scampi and set aside.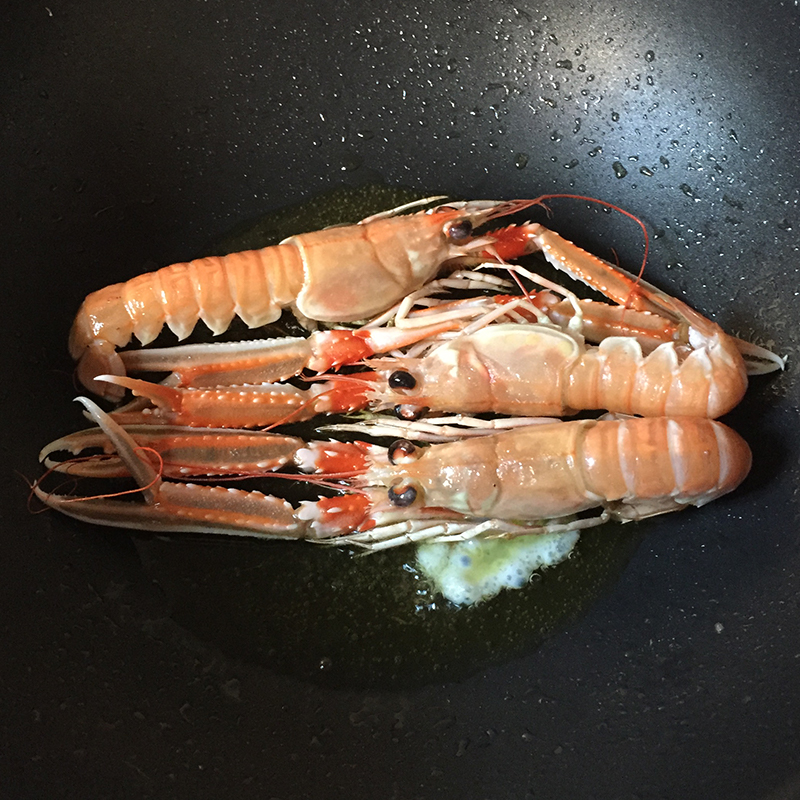 Cook the peeled scampi in the same oil and set aside.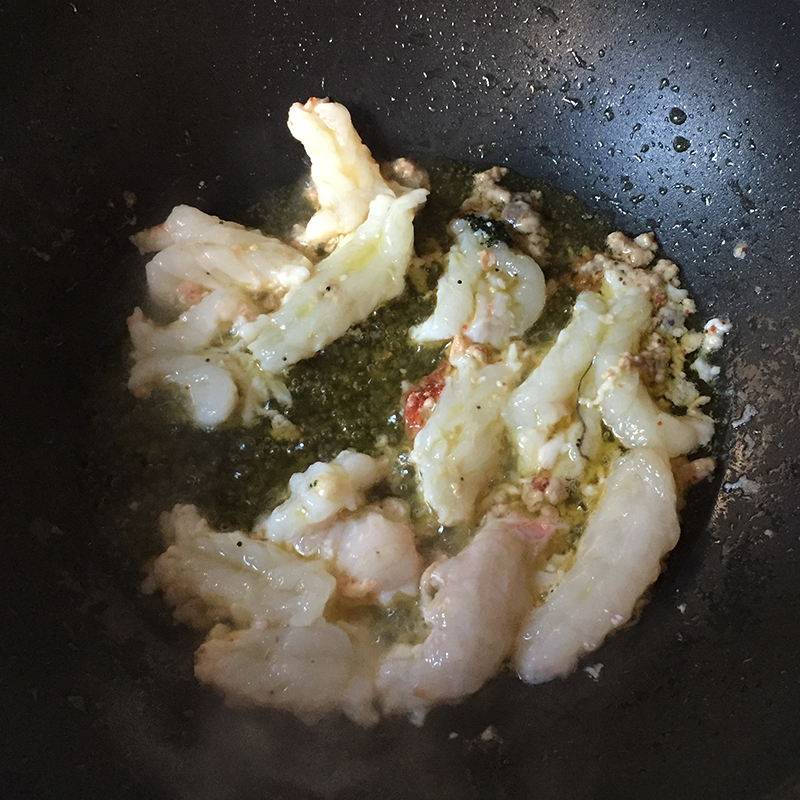 Again in the same oil add the peeled garlic clove and when golden add the tomato and a pinch of salt.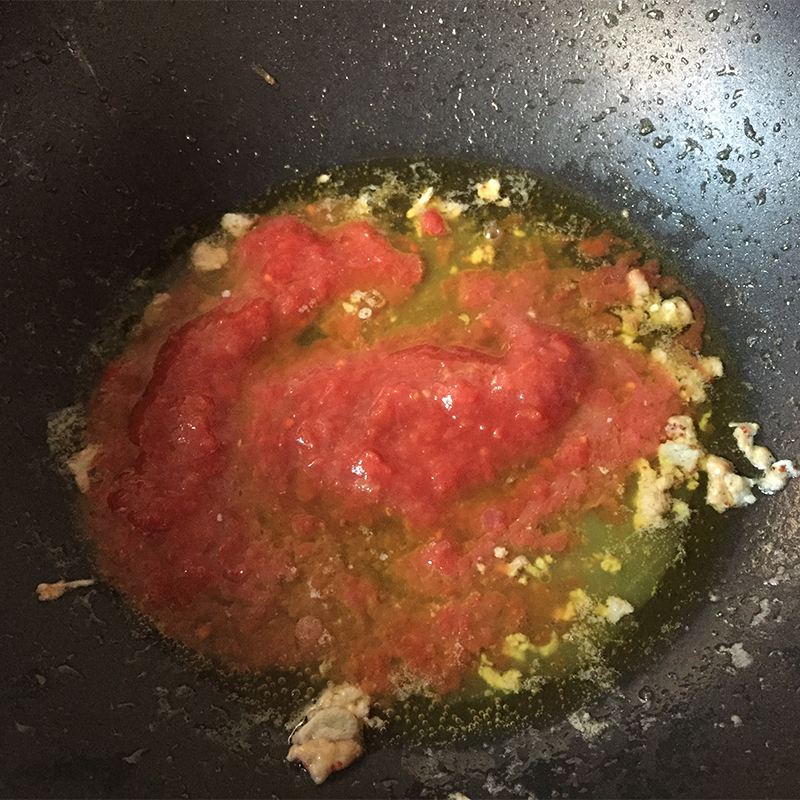 Cook for 5 minutes, stirring slightly, and turn off the heat.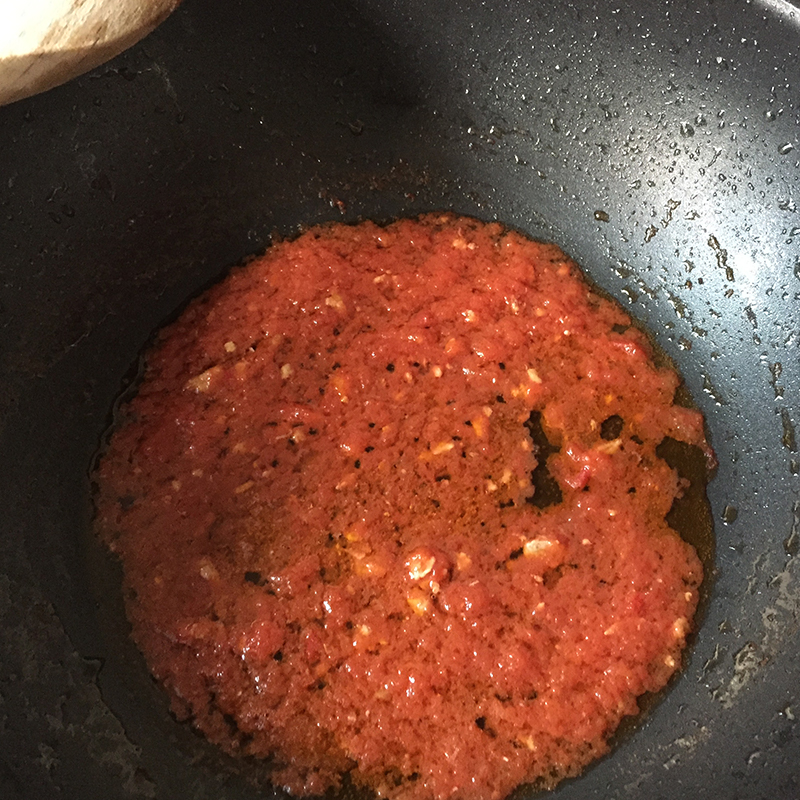 Cook the pasta in boiling water for a little more than half the time indicated by the manufacturer.
Add the sauce to the saucepan with the tomato and turn on the heat. With a large fork and a ladle add the pasta to  saucepan and continue cooking until the liquid almost disappear.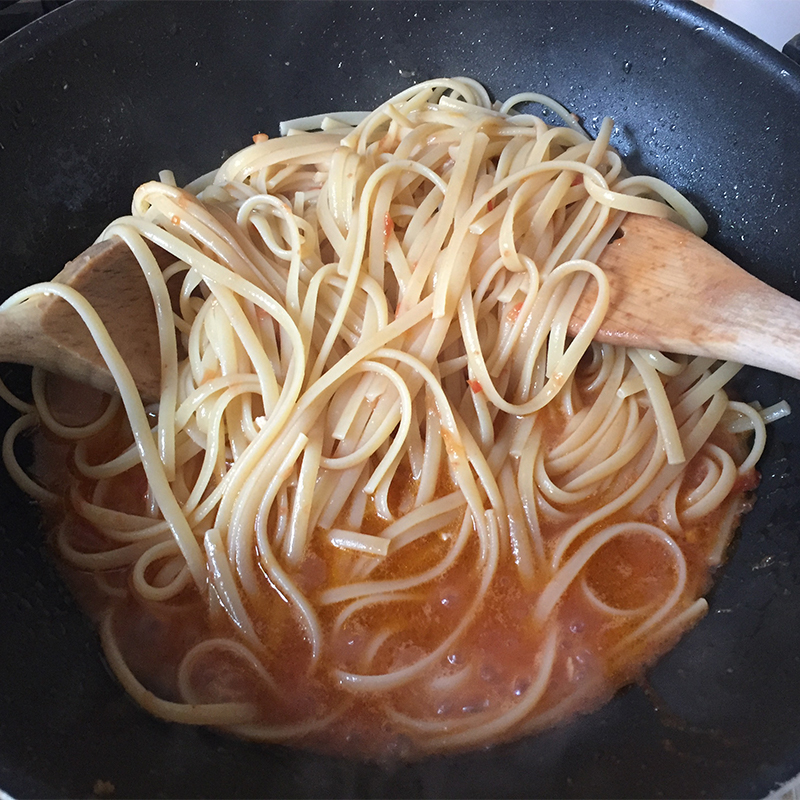 Add the cooked scampi, chopped parsley, stir and you're done.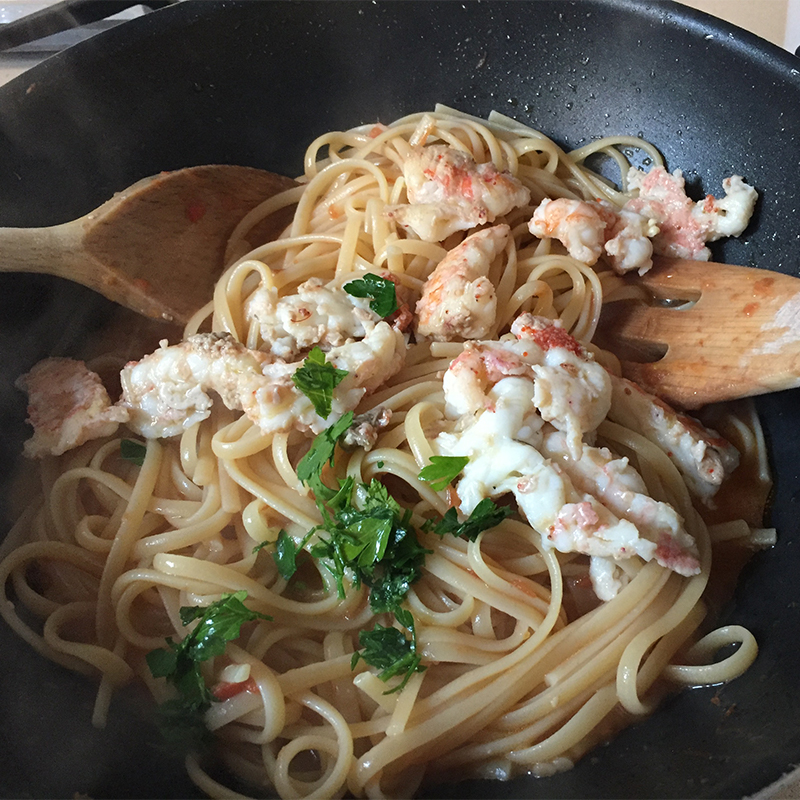 Prepare the plates decorating the linguine with the whole scampi and some more finely chopped fresh parsley.
Enjoy! Buon appetito!
And James! if you ever read and prepare this, would you please let us know? I am @pastacatalans on Instagram 🙂 Thank you!
T'ha agradat? Comparteix-ho!